A12 Modeling molecular and cellular mechanisms of clonal evolution in indolent B cell lymphoma
Despite the recent development of novel therapies lymphomas remain a significant source of human morbidity and mortality, largely due to the clonal evolution of resistant cells. The spectacular success of next generation sequencing tremendously enhanced our knowledge of the identity and prevalence of recurrent, putatively oncogenic alterations and allowed inferences regarding the temporal sequence of mutation acquisition. In contrast, model systems to manipulate, monitor and investigate clonal evolution of lymphomas in vivo are lagging behind. To monitor and investigate the role of clonal competition in indolent malignancies, we propose to address the following specific aims:
Aim 1: To establish and validate genetic tools allowing the introduction and simultaneously the cellular tracking of defined genetic alterations in mouse models for human lymphoma
Aim 2: To assess the expansion, homeostasis and transcriptional/epigenetic changes of follicular lymphoma clones carrying defined genetic alterations.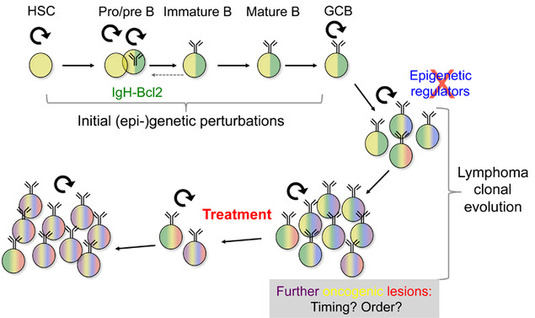 Figure legend: Simplified scheme of clonal evolution in follicular lymphoma. Mutations are symbolized by colors. HSC = hematopoietic stem cell; GCB = germinal center B cells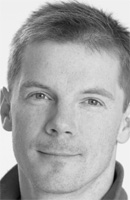 Klinikum rechts der Isar, III. Medizinische Klinik, Technische Universität München